Exeter will be collecting donations for the families of Bangladesh who have been affected by the floods.
The lead up to Eid-Al-Adha 2022 has been catastrophic for the civilians in Sylhet, Bangladesh. The city has seen itself hit with one of the biggest floods in history. People have seen their homes go underwater; which also meant that their furniture, clothes and every single necessity completely perish. The flooding has made people more prone to waterborne diseases, which can be fatal if left untreated. Civilians are also found to be in danger as many predators e.g. snakes have swam into their homes and villages with the floods.
With majority of the city flooded, people are finding it almost impossible to access shops, hospitals and even schools. A lot of people have had no choice but to let dead bodies float away with the flood. Being a majority muslim country, this has meant people have not been able to give their loved ones an Islamic burial.
With Eid-Al-Adha around the corner, Exeter mosque wants to help our Muslim brothers and sisters in Bangladesh by collecting donations to be sent to them. This will provide civilians with money to help re-build their lives. Any donation is welcome and May our efforts be rewarded.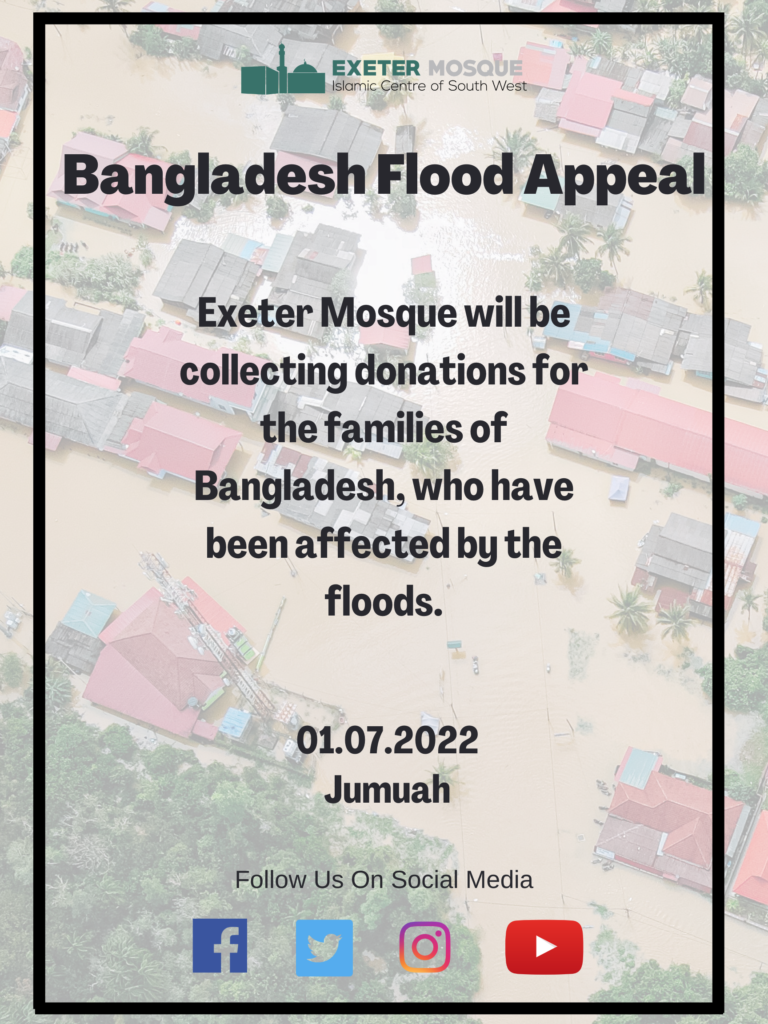 Enjoyed the read?
Share this post